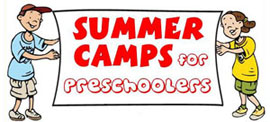 Faith and Literature Adult Summer Series at Saint Michael




June 2

Why Priests? by Garry Wills

Bob Dannals

In his most provocative book, Pulitzer Prize winner Wills asks, "Why do we need priests? He reminds readers that Christianity did without the priesthood in the time of Peter and Paul with notable success.





June 9

Flight Behavior by Barbara Kingsolver

Brenda Sol

Flight Behavior is a suspenseful, breathtaking parable of catastrophe and denial that explores how life's complexities can lead us to believe in our particular chosen truths.





June 16

Heaven in the American Imagination by Gary Smith

Greg Pickens


How Americans from the Puritans to the present have imagined heaven. Drawing on sources, including art, music, sociology, psychology, folklore, poetry, fiction, and jokes the author paints a provocative portrait of what Americans have thought about heaven.





June 23

Falling Upward by Richard Rohr

Lisa C. Flores


This book explores the counterintuitive message that we grow spiritually much more by doing wrong than by doing right--a fresh way of thinking about spirituality that grows throughout life.





July 7

Cutting for Stone by Abraham Verghese

Brenda Sol

Moving from Addis Ababa to New York City and back again, Cutting for Stone is an unforgettable story of love and betrayal, medicine and ordinary miracles--and two brothers whose fates are forever intertwined.





July 14

Life of Pi by Yann Martel

Kevin Huddleston


After the sinking of a cargo ship, the only survivors are a sixteen-year-old boy, a hyena, a wounded zebra, an orangutan—and a 450-pound royal Bengal tiger. Life of Pi is an endless expanse of storytelling about adventure, survival, and ultimately, faith.





July 21

God and the Atlantic by Thomas Howard

Greg Pickens


The U.S. and Europe's paths have diverged sharply with respect to religion. Americans have friendlier ties with traditional forms of religion than their European counterparts. This is the first major work of cultural and intellectual history devoted to the subject.





July 28

The Book Thief by Markus Zusak

Brenda Sol

It is story about a girl, some words, an accordionist, some fanatical Germans, a Jewish fist-fighter, and quite a lot of thievery. Set during World War II in Germany, this is an unforgettable story about the ability of books to feed the soul.





August 4

The Dog of the South by Charles Portis

Pamela Theodore


Charles Portis may be the sneakiest comedian in American letters, not to mention one of the funniest. Hilarious and heart breakingly odd...you find yourself laughing so hard in sections that tears run down your face. -- The Baltimore Sun





August 11

Snake Oil: The Art of Healing and Truth Telling by Becca Stevens

Lisa C. Flores


In Snake Oil, the author tells how the women she helped have been the biggest source of her own healing. It is an empowering narrative as well as a selection of recipes for healing remedies that readers can make themselves.





August 18

American Gospel by Jon Meacham

Bob Dannals


American Gospel renews our understanding of history, and what public religion has meant in America, moving us beyond today's religious and political extremism toward an understanding of the place of faith in American society.
See a complete listing of the Summer Faith and Literature offerings here