Saint Michael's Farmers Market
More than 25 farmers from surrounding counties brought their products to the new Saint Michael's Farmers Market Saturday, June 30 and were the "hit of the neighborhood". They set up their tents in the church's north parking lot and sold everything from strawberries to okra to eggs, to cakes.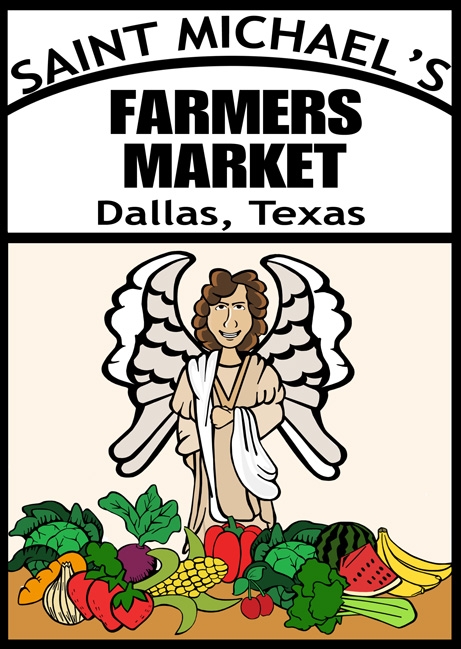 At 10:00, the church's bells tolled "Ole Mac Donald" and a few shoppers chimed in singing the words. Saint Michael Rector, Bob Dannals, said he expects the Farmers Market to become a gathering place for neighbors on Saturday mornings. "Several folks stopped by to check it out, have a cup of coffee, and eat a fresh sweet roll or breakfast taco. But most left with a bag full of fresh vegetables and fruit," he said.
The Farmers Market will be open from 8:00 a.m. to 12:00 Noon on Saturdays throughout the fall months.